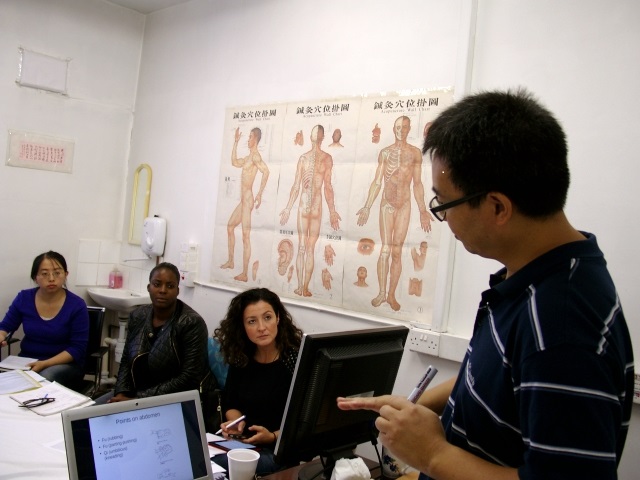 London School of Child TuiNa
Child TuiNa
For a healthy and bright Child
A Chinese therapeutic massage for children
Baby TuiNa, also known as "baby massage", "child TuiNa" or "pediatric TuiNa", has been extensively used in China for many centuries to improve children's health and to treat illnesses. A lot of children's illnesses can be treated by the technique; I often use this technique to treat infantile diarrhea, cold and flu, fever, enuresis, night crying (restlessness), anorexia, malnutrition, asthma, hay fever, constipation and many others.
Child TuiNa is used mainly on points of the hands and is suitable for children under 12, with the effect of treatment most prominent in children under 6. Clinical experience shows that the younger the age, the more effective it will be. For older children, treatment can be done in combination with adult TuiNa which is operated mainly on the points on the body. Baby TuiNa is broadly welcomed by parents, who don't want their children to take drugs because of their side effects.
Dr Yin has treated thousands of children using child TuiNa therapy and has also taught lots of people studying this technique, some of them have used this technique to treat their own children, and some of them have become professional child TuiNa therapists.
The benefits of Child TuiNa:
1, Improve child's growth
2, It is very effective for most common children's diseases
3, Improve children's Intelligence Quotient.
4, Very easily accepted by children
5, No pain or side effects
6, Convenient to perform anywhere
Course information
1) Entry Requirements:
1, Fluency in English
2, Understanding of human body biology and anatomy.
2) Course contents :
1, Brief introduction to foundation of TCM
2, Techniques and points
3, Treatments of different diseases and how to improve children's health
3) Course length
18hours
4) Certificate of the course
When you finish the course, you will get a certificate of child TuiNa.
5) Course fee: £800 (when you register for the course, you need to pay £100 as deposit, which is non-refundable and is a part of the £800 fee)
6) Course address: 143 Streatham High Road, SW16 6EG
Case studies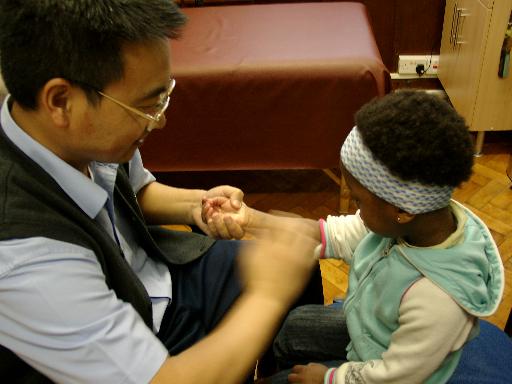 Case 1: Two weeks ago a 4 year old baby because of eczema all over the body could not sleep well so came to my clinic. The baby contracted eczema soon after being born, and after using steroid creams, the symptoms sometimes got worse, sometimes better, now the skin itches over the entire body,dry flaking,with cracked bleeding,easily woken at night,only being able to re-enter sleep 2-3 hours later. Her tongue coating is thin and white, the pulse slow, constantly have runny nose. I used baby TuiNa to treat her. After three sessions (once every other day), the child sleeps well, the skin itch noticeably relieved, damaged skin got much better, no flaking, no seeping blood, no runny nose. Another six treatments will consolidate the effects。(see picture)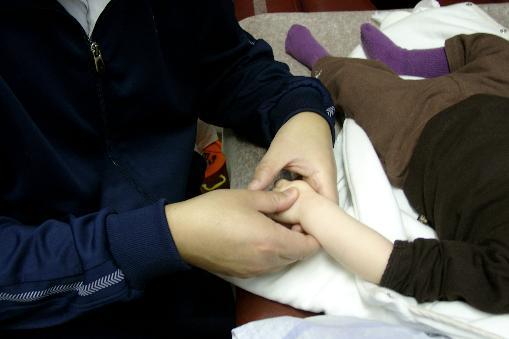 Case 2: A female baby 11 months old, because she could not sleep well at night with rectum prolapse for five months, came for treatment. Baby easily woken, every night 4-5 times with crying,every week rectum prolapse appears three times. I used baby Tuina therapy to treat her, once every day, four sessions in total,the baby sleeps well,rectum prolapse has not appeared again. (see picture)
Contact information
Email : doctoryinhongchun@gmail.com >
Tel : 020 8677 8889
Address: 143 Streatham high Rd
Streatham
London SW16 6EG
Directions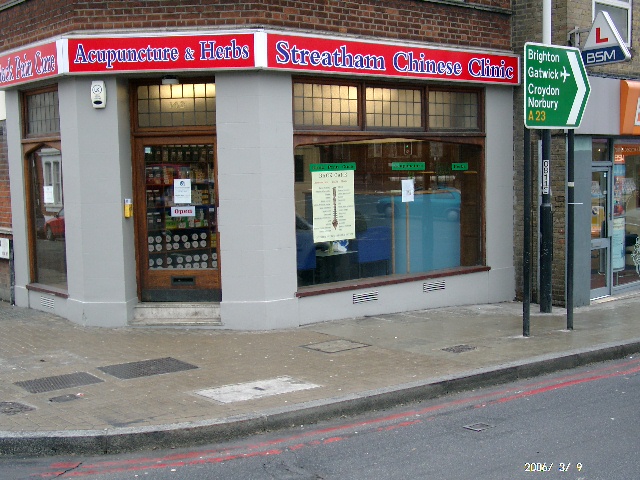 By Rail: The nearest station is Streatham Station.
By Tube: Northern Line to Tooting Bec Station. Then take the bus 319.
By Bus: 57, 50, 109, 118, 133, 159, 201, 250, 255, 315, 319, P13, G1, 249, 333 to St.Leonard's Church.
By Car: Car park available in the area.